Once again Isaac, Joel and myself took a trip down to Detroit and brought none other than Mr. Williams with us for his first round of skating in the D. Between some authentic tacos in Mexican town, the regular crack heads lurking our sessions and Ben's mom cooking us up some bomb meals it goes without saying that it was an awesome time. It feels like Detroit is one of those cities that never gets old to me. You'd also think that because it's dirty as hell and the city is sketchy at best that we'd skate there once and be done with it. But no, not this city. Take a look below for some Detroit shadiness below.
Benjamin, doubling up on his ollie game.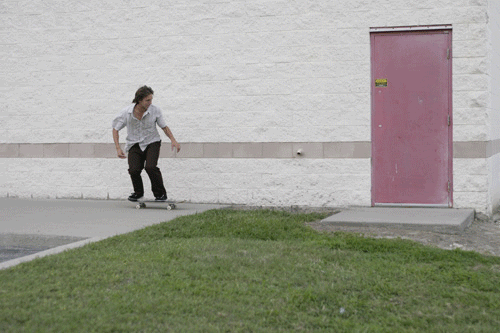 best it might be this one. Sketchy,
dirt, terribly built and bum
shit everywhere. Ryan, back d
in the D.
meet and greet with the kids. The young kid in
the front holding up a Love board bought an
8.25 and learned to skate it just to spite the
"older kids" that told him an 8inch was too big for
him. He can skate that thing too!
the roughest spot ever.
got a new whip!
"Wait, you want to do what
where?"
As usual I'm back at home trying to
figure out the next time I can get down
there.
Oh yeah, I finally got a website up and
running. Check 'er out!
http://willjivcoff.com/