Every skateboarder has their good days and their bad ones and they also know that some tricks just work better than others. Too many little things can happen within a session that hinder or completely stop the skater from getting their trick. Angry pedestrians taking the law upon themselves, cracks in the ground, soggy boards, rough ground or bad vibes all around, sometimes you just can't help these types of things from happening. If you can't tell by now then you can welcome yourself to the very first bail post on this site!
Surfs up on the axel nuts, brah.
The not-so-purposeful manual tricks
Ah yes, when something just doesn't feel right
you've gotta kick away the board.
Boards and lenses don't mix.
Tuck and roll
Young ones have ankles of
rubber, what's the deal?
Shoes and lenses don't mix
either.
"Just abouts" tricks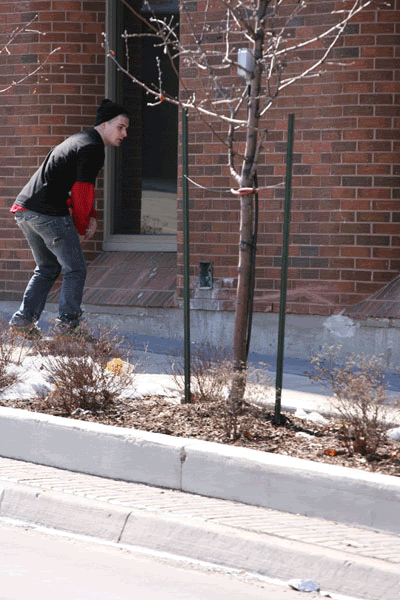 Wheels apparently don't roll
on grass...
or through cracks
Feet are a love hate relationship in
skateboarding. Yeah, they do pop that board
but that sticky rubber on the bottom is perfect
for gripping on to the ledge when you're only
trying to move forward in life.
Ah, round ledges.
The "what the hell?!" look. Most
commonly performed when the
trick just barely gets away from
the feet.
You didn't think all the tricks on here were first try or something like that, right?