It was beautiful today. So beautiful that I couldn't resist skateboarding. So then Spencer messages me and wants to go shoot photos, I figure we're going to get some large hammers.....but he ends up wanting to take Myspace skateboard photos. Wicked. So we got a few good shots here and there, but he mostly just wanted to goof around with a broken deck later on. His friend Ben came too, he got some nice ledge shots, a good sequence too. The quote of the night tonight is "As soon as someone sees a kid with a skateboard, they immediately think that we killed their parents or something."-Spencer on getting kicked out of the Indy Banks.
Spencer with a nice ollie over the City pole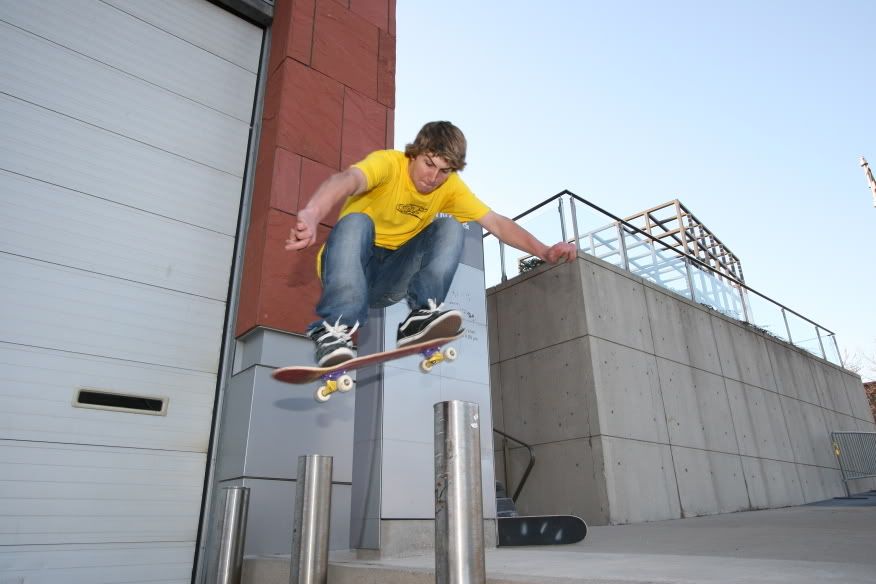 A nice ollie into a steep little bank
swell day.