So, I guess when the guy you're shooting almost wears a whole outfit (including trucks and deck) that matches the thing he's skating, you're almost gauranteed a great photo and a nice banger. Not sure what I'm talking about? Check the shots of the front noses on the yellow rail!
Front nose!
Peep the matching gear!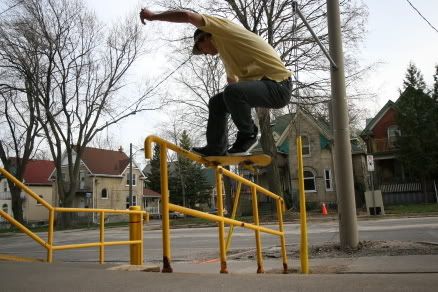 Back 180 the City pole.