The past couple days here have been a plast. Clockin' footy and meeting people everyday, it's a wonder some people come here and leave. Been checking out a lot of famous spots you see in videos...it's a trip! I'll cut the bullshit and you can get straight to checking out photos.
Brian got this kickflip 5-0 180
out super quick. His first
sequence too, he was stoked.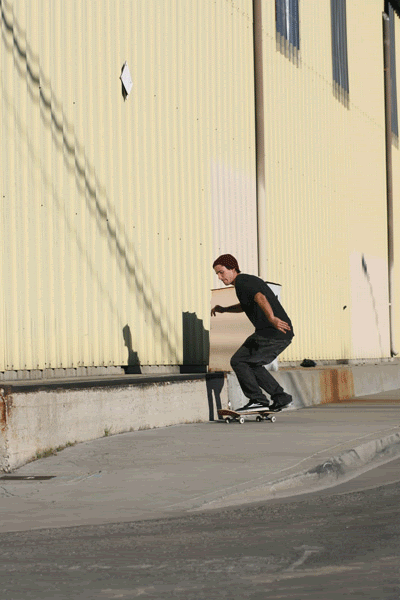 This is the man Justin and I are staying with. His
name is Paul and he gets nose manual nollie
heel flips really quick. Over gaps to boot.
Jordan and Ben spot checking.
Paul coming through with a backside nosegrind
revert. This wasn't the only thing that was had
at this spot, trust.
All apologies to those wanting longer blog posts...all the days roll into one down here.