Mack has been featured on the blog quite often and for a good reason: he's killing it. Over the past year or so this young gun has done a lot of growing up and is on a path of destruction. He's slowly evolved from blonde streaks in his hair and a helmet on top at the skatepark to ripping it in the streets. I would say the whole migration from the skatepark to the streets has a lot to do with Mack's attitude and how he looks at skateboarding. His maturity surpasses his age by many years and is generally one of the first kids I call up to get a shred mission happening. Have no doubts, this kid will continue to progress and kill it and I won't ever hesitate when he calls shotgun.
No helmet, no streaks!
I had to put the stress of "last try" on Mack for
this one since we had to be somewhere but it was
indeed last try. Frontside 5050 backside 180 out.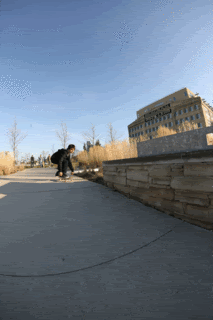 Kickflip.
For some apparent reason everyone loves
these ledges. They are infact shit but Mack takes
care of business regardless. Backside 5-0 shove.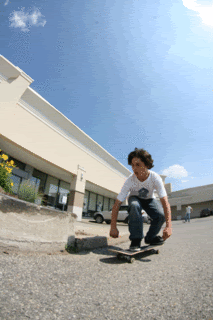 Backside 5-0
Front blunt over the rust bar...no wax necessary
for this young man.