New spot, new tricks, tons of fun. So I met up with Erik and we went back to his place, met up with his brother and peaced to the park where we met up with Steve. We cruised there for quite a bit, got some nice night shots, and then decided to go to this new wallride spot that Erik was talking about. Sure enough, it was a hell of a lot of fun. This spot was like a dream spot. Quiet, friends skating, no bust factor, and we skated it all we wanted. We pretty much de-verginized the spot, when we got there the wall was pure white. Erik even decided to take the camera into his own hands and shoot. It felt really cool to be on the other side of the lens for once. We had so much fun tonight, great sesh!
blunt to fakie in the deep!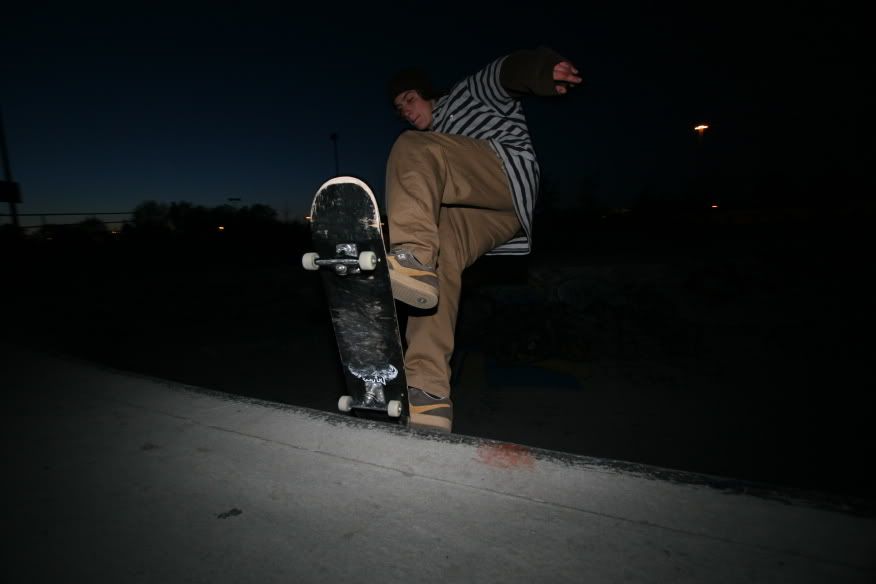 Erik gettin' high up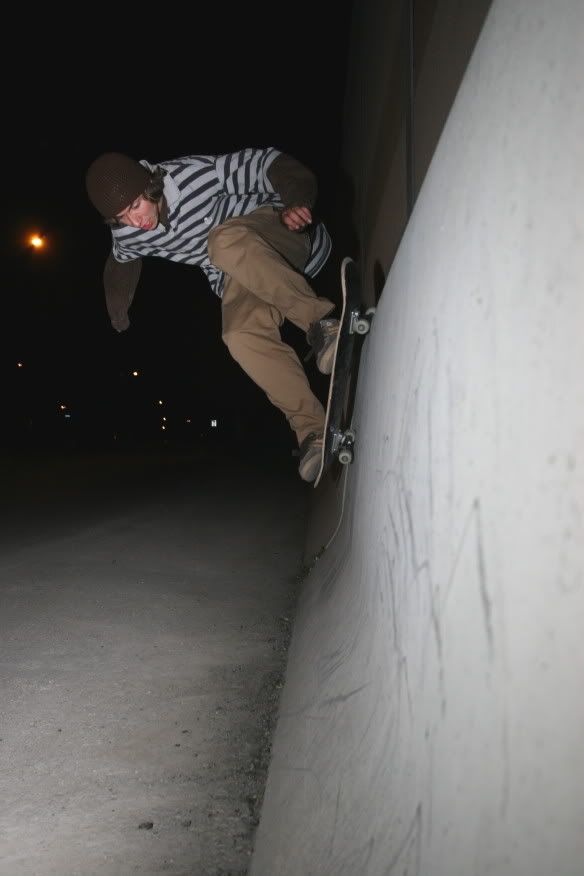 Peter with a smooth carve!